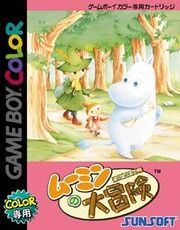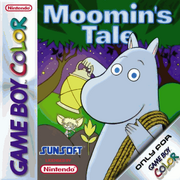 Moomin's Tale (Hepburn: Moomin no Daibouken) is an action platform game developed and released by Sunsoft, which was released on the Game Boy Color in 1999. It is based on the 1990 TV series. There are six different stories in the game, all of which are played by the Moomintroll.
The European release of the game was simplified from the Japanese release by shifting placements of certain chapters. Certain features are completely removed or limited such as the playable hub-world, as each chapter contains different amount of levels.
The game was planned to be released in North America and was covered in various gaming publications, but it was cancelled for unknown reasons.